School of Tourism and Hotel Management
About
School of Tourism and Hotel Management was established in 2007. Cyprus International University (CIU) School of Tourism and Hotel Management develops students' knowledge and technical skills through methodical and practical approaches embedded in advanced laboratory settings through the expert directions and guidance of qualified academic staff. The quality of school's education is always at the forefront, as students receive education in a multicultural environment in terms of their individual development where they engage in many activities with student groups throughout their academic years.
Mission and Vision
The mission of the CIU School of Tourism and Hotel Management, is to train qualified executive candidates who are open to development, socially sensitive and responsible, who can think proactively, and who have received tourism education at international standards, within the framework of scientific knowledge.
The vision of the school, is to be an educational institution that ranks at the forefront in the region and in the international arena, with the individuals it has produced for the tourism and academic sectors, and their contributions to scientific studies and activities.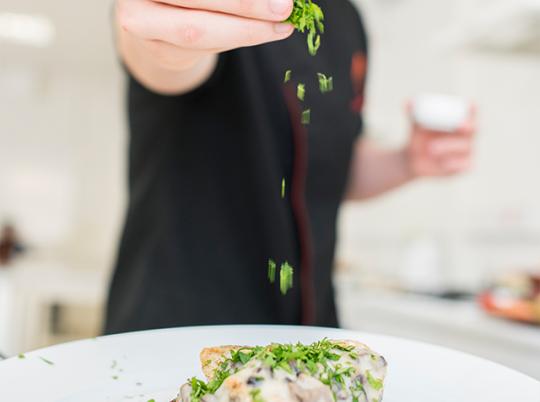 Accreditation
School of Tourism and Hotel Management's Tourism Management Program is accredited by the Foundation for International Business Administration Accreditation (FIBAA).
Education Opportunities
School of Tourism and Hotel Management programs are designed to develop students who are participative and aware of international and national developments and technological advancements in the tourism and hospitality industry. As well as generic business courses, specialized and tailor-made tourism and hospitality courses are also offered throughout the programs. In essence, students are taught to improve their problem-solving skills, effective communication skills, and customer-focus orientation skills.  Summer training/internships provide superstructure to the formerly acquired theories in the classrooms. School of Tourism and Hotel Management is a full member of the Council on Hotel, Restaurant & Institutional Education - (CHIRE) and the European Network of Hospitality and Tourism Educators – (EURHODIP).
Contact
School of Tourism and Hotel Management
Graduate Sciences and Education Center, GE126
Tel: +90 392 671 1111 Extension: 2391
School E-mail: secretary-sthm@ciu.edu.tr
Director: Prof. Dr. Orhan ULUDAĞ
Director E-mail: ouludag@ciu.edu.tr